The Gentle Annie Cycle Journey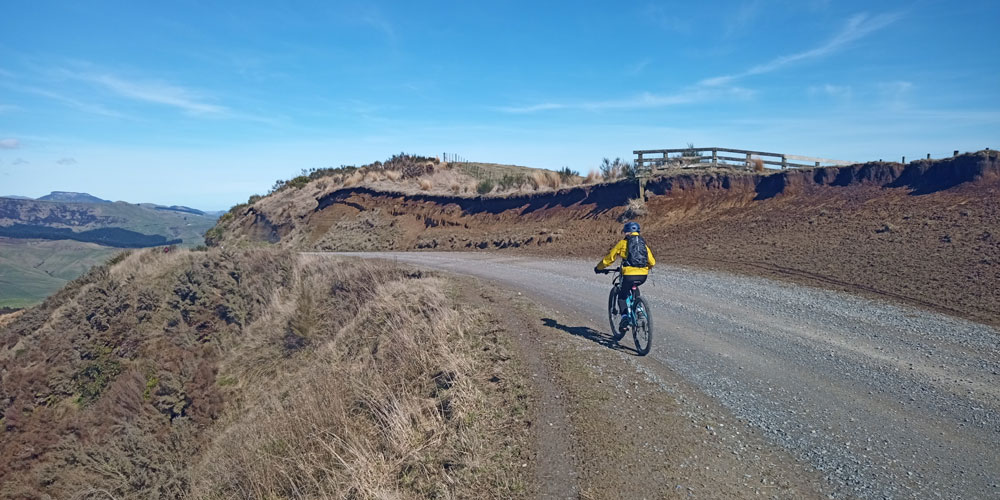 Many of you will know that we received the first of our new Giant E-Bikes in December. Since then, the bikes have been in regular use, mainly as freedom hires.
How far do most people ride?
A popular loop has been what we call the Tour de Moawhango. This route, about half of which is gravel and half sealed, has some great views looking out to Mt. Ruapehu and Mt.Ngaruhoe, a good mix of downhill and uphill, and some generally pretty rural scenery. The total distance is 42kms, with the ride taking people between 2 and 3 hours depending on how often they take a break or stop for a photo opportunity. You can see the route map here.
However, this post is not about these short rides but rather a departure planned for the 10th March 2022. This departure we have called The Gentle Annie Cycle Journey.
For many years, we have offered multi-day trips by horse or raft. With this new trip, we are bringing that background and those skills and equipment to a cycle journey.
The Gentle Annie Cycle Journey is a three day trip from River Valley Lodge, finishing at De la Terre Winery in sunny Hawkes Bay. A distance of 101 km, most of which is on the Taihape – Napier Road, or as it is better known, "The Gentle Annie". As an aside, Annie must have been a busy person as there are several other roads in New Zealand, also known as "The Gentle Annie".
This 101 km route navigates through some of the most spectacular scenery in the central North Island. You will ride either through or alongside some of the area's most famous Sheep and Cattle Stations. These include Ngamatea, Timahanga, Mangaohane and Otupae Stations. This area is what we call big country. Big views, big long downhills, and several big uphills (these are where the E-bikes are so good!).
The package includes two nights of ensuited accommodation at River Valley Lodge on the 10th and 11th of March and one night glamping beside the Ngaruroro River at Kuripapango on 12th March. Each day's ride is between 27km and 42 km, taking up to four hours in the saddle. These are comfortable distances on an E-Bike, though a reasonable level of cycling fitness would undoubtedly be an advantage.
Also included are all meals from breakfast on the morning of the 11th March to lunch at De la Terre winery on the 13th March. And of course, E-bike hire is also included. If you want to bring your own bike, then we can also accommodate that.
Please follow this link for more details about The Gentle Annie Cycle Journey.
We are excited to be a part of the surge in interest in cycling, generated in no small part by the increase in the number of trails and the availability of E-bikes. The Gentle Annie Cycle Journey opens up an area of New Zealand that few people routinely travel. We think you will be delighted. If you wish to know more about the area before arrival, see if you can obtain a copy of the recently published book, "Over The Gentle Annie", by Michael Fowler with Wendy Campbell.
Please follow the links on our website if you wish to book or require further information.
See you in March.
Brian Megaw